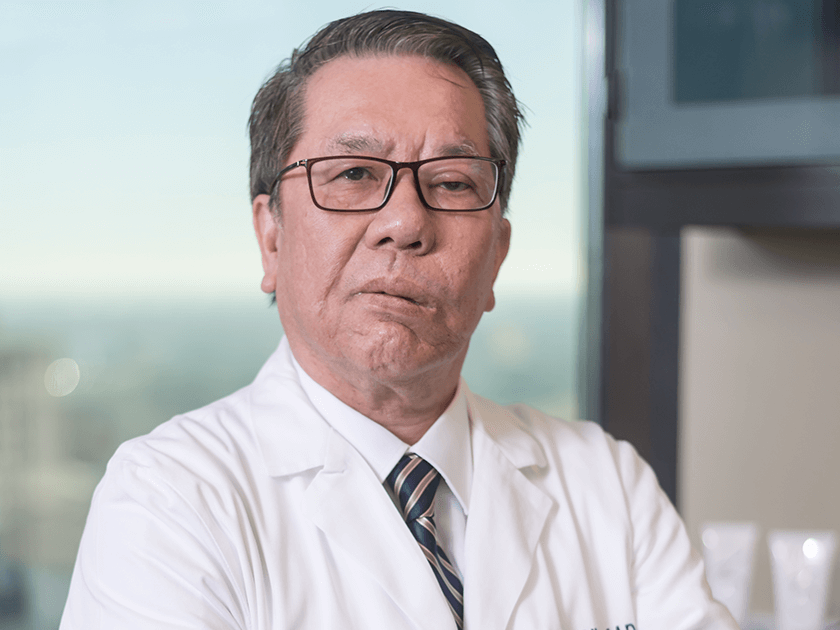 As a board-certified plastic surgeon, Dr. Tue A. Dinh specializes in gender reassignment and complex reconstructive surgery. He graduated with his doctorate degree from the Baylor College of Medicine in Houston, TX where he also completed his plastic surgery and microsurgery fellowship. With over 30 years of experience, Dr. Dinh is skilled in performing male-to-female bottom surgeries and female-to-male bottom surgeries for his Houston, TX patients. His highly specialized techniques and microsurgery training make Dr. Dinh a leader in the field of reconstructive surgery as well as offering one of the most comprehensive gender affirming surgical practices in south Texas.
View Full Site
Reviews
"Words are not enough to express how grateful I am to Dr. Dinh. He literally saved my life as I had a bad practice on my breast with a butcher that can't be called a doctor. I was nearly dying and Dr. Dinh was used by God to save my life. He is bright, professional and extremely knowledgeable! The level of compassion he has is overwhelming. I will forever be thankful to him and to God for putting him in my path and pray he and his family are rewarded with blessings in abundance. There are not too many doctors left in this world like him. Nurse Linda is also an amazing person. I highly recommend his practice!"
L.A.
Google
"Dr. Dinh is an extremely compassionate and skilled surgeon. I had a major gender affirming procedure with Dr. Dinh in December 2019 and since then have experienced no major complications or concerns. His bedside manner is excellent, he spent hours with me and my family going over the procedure in the pre-operative setting and hours afterwards in routine follow-up care ensuring I remained on tract to recover and remained mentally strong. His assistant Linda made a very complicated insurance process seem straight forward and easy and every nurse and other physician that worked with him or answered the after-hours help line was equally compassionate, caring and skilled. I could not imagine having this procedure done now anywhere else but Houston Methodist and under Dr. Dinh's skilled hand."
M.P.
Google
"Dr. Dinh saved my leg with his skill. Very clean cut and sew up. Much appreciated."
A.M.
Google
"Though I haven't received a surgery date yet, my experience with his office and staff is the best so far. They are very understanding and easy to work witb, and compared to other surgeons, I feel much more relieved leaving my surgery to him and his team. 😊"
J.K.
Google