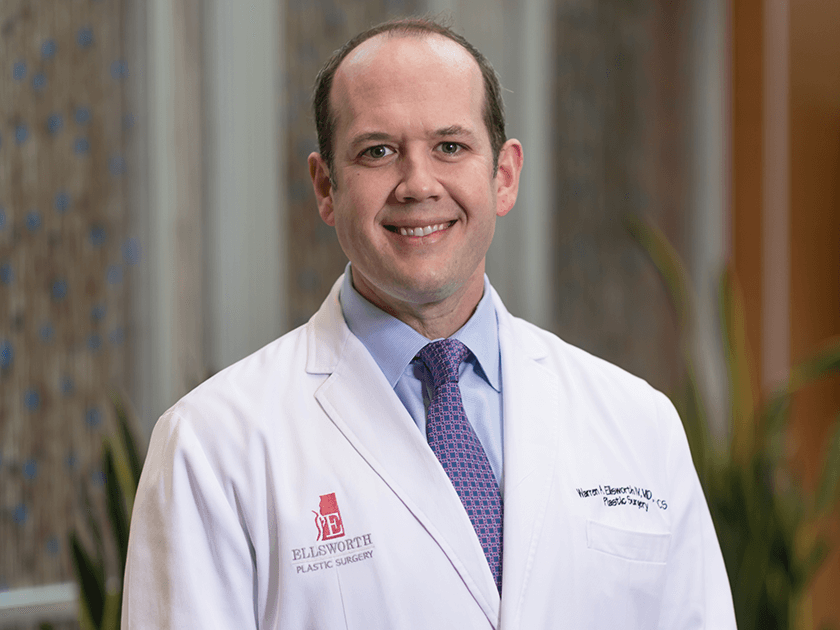 Dr. Warren Ellsworth IV is a board-certified plastic surgeon and a board member for the American Society of Plastic Surgeons. He studied at the University of Oxford in England before returning to Houston, TX where he completed his medical degree at the Baylor College of Medicine. Through both surgical and nonsurgical treatments, Dr. Ellsworth is committed to providing the highest level of care to each of his Houston patients along with the most advanced treatment options such as ReSensation, a new innovative solution to potentially restore sensation to a reconstructed breast following a mastectomy.
View Full Site
Reviews
"an amazing and compassionate Dr and treatment team! Took the time to ease all my worries, concerns and fears before and after surgery!"
Y.A.
Facebook
"Five stars is not near enough to rate the exceptional talent and the caring nature of Dr Spiegel and her team. Her ability to restore a woman to their natural self is miraculous. Not only am I beyond pleased, but Dr's that I see are in awe of what she was able to accomplish with my reconstruction."
L.N.
Google
"I am very happy with my lip lift and will be returning for my injections. Dr. Alford is brilliant! He gives simple solutions to concerning medical issues and detailed information about what procedures are available and the expected results. He is helpful and generous with his knowledge. Ashley & Alison were a huge help with updating my records! Highly recommend."
R.M.
Google
"I found Dr Chevray to be very direct and professional in his approach. He was also companionate and willing to educate. Many women have the reconstructive experience only once, making the first impression the only impression. I would choose Dr Chevray again!"
D.I.
Google
"Dr. Chevray is an amazing doctor. I have been a patient of his (as well as two of my sisters and my niece) this past year after finding out I (we) carry the BRCA1 gene; so all the surgeries were preventive surgeries. From the first appointment with Dr. Chevray and his amazing staff they make you feel like family. Their kindness, caring and they way they comfort you will always have a special place in my heart. I am also hearing impaired so communication can be very difficult for me and not one time did Dr. Chevray nor his staff make me feel uncomfortable. They always went beyond the extra to make sure I understood my condition/ procedures at that time. Whether they had to draw pictures/diagrams, excessive repeating themselves over and over again, looking at me with direct contact so I could read their lips so I was able to communicate with them and understand what procedures that were being done at that time. I truly do not think I could have made it thru this difficult time in my life without Dr. Chevray and course Carol and Patrick. Thank you for being the doctor you are and thank you to you and your staff (even the receptionist) for being so understanding of my condition and making me feel like family."
K.
Google
Related Post