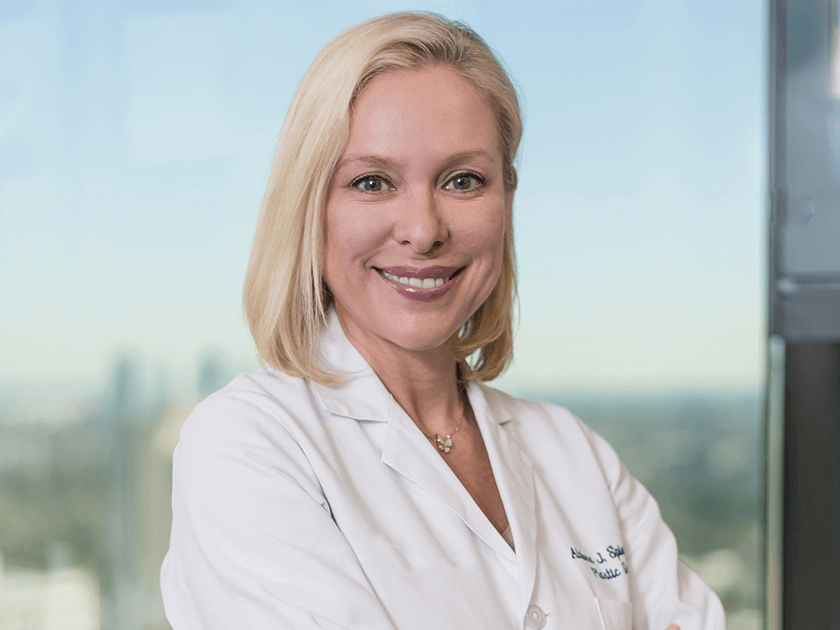 Dr. Aldona J. Spiegel is a board-certified plastic and reconstructive surgeon specializing in advanced breast reconstruction and microsurgery. She graduated with her medical degree from the University of Ottawa Medical School in Canada and completed her plastic surgery residency and microsurgery fellowship at the Baylor College of Medicine. Committed to women's health issues in plastic and reconstructive surgery, Dr. Spiegel is one of the leaders of sensory innervation breast procedures, also known as breast neurotization. She also has expertise in the most advanced breast reconstruction techniques and can identify the best course of treatment for the individual needs of her patients.
View Full Site
Reviews
"I cannot recommend Dr Spiegel and her team more highly. I attended her clinic when having trouble with uncomfortable implants after a previous mastectomy. Dr Spiegel suggested DIEP procedure and I was really not sure. Over the coming months both she and her team explained the procedure, the benefits and results and implications. I decided to go ahead and I could not be more happy with the results. I look like I would have done pre mastectomy. I have been amazed by the continued care and concern of the whole team from the finance folk to the clinic nurses and doctors and their absolute pleasure in seeing my delight. A fantastic experience and I can't thank them enough."
C.A.
Google
"Dr. Spiegel and her wonderful staff got me through the most difficult experience of my life. Going through mastectomy and DIEP flap reconstruction is traumatic. I chose her over other Houston area surgeons and felt that I could trust her. Everyone in her office supported me each step of the way. First, and foremost, this is a major surgery and you rely on medical excellence to avoid important risks. She is a perfectionist regarding medical safety. Next, her artistry is outstanding. She got the best result that could be possible. Finally, if you have radiation, it is a long journey of several years to get from the beginning to end of the process, involving a year of a temporary expander before the final reconstruction. It is important to have a team that you can have that trusting supportive relationship over time. I feel very lucky and grateful that I was in the hands of this wonderful group of highly skilled women."
L.S.
Google
"Dr. Spiegel was highly recommended by my oncologist. It had become necessary that I look into reconstruction and a lymph node transplant. Dr. Spiegel does amazing work. She loves what she does and it shows in the results that she achieves. I am very happy that I chose her for this journey! Her support staff are wonderful to work with as well!"
D.M.
Google
"Dr Spiegel and her team are exceptionally talented and deeply committed to their patients and their physical and emotional journey. I had full reconstruction with DIEP flap and the results are spectacular. She and her team are truly gifted with their skills and medical expertise."
L.N.
Healthgrades
"Five stars is not near enough to rate the exceptional talent and the caring nature of Dr Spiegel and her team. Her ability to restore a woman to their natural self is miraculous. Not only am I beyond pleased, but Dr's that I see are in awe of what she was able to accomplish with my reconstruction."
L.N.
Google