Message from the Program Director
Message from the Program Director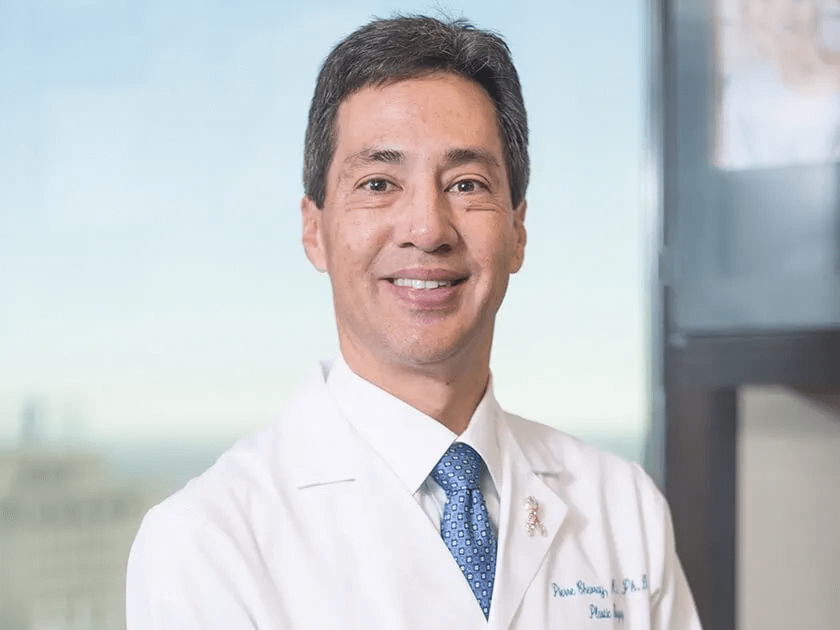 Pierre Chevray, MD, PHD
The Plastic Surgery Residency Program at Houston Methodist Hospital had its beginnings 75 years ago when Dr. Thomas Cronin and Dr. Raymond Brauer began a training preceptorship based in their Houston private practice office in 1954. In these early days they worked with mostly one young physician at a time who was interested in plastic surgery. This continued until 1970 when it was deemed that plastic surgery training had to be in a formal residency program affiliated with a hospital. St. Joseph Hospital in Houston, Texas was chosen as the home of the residency program that has continued for 51 years, albeit now headquartered at Houston Methodist Hospital. We like to think of our residency as a preceptorship, and continue to maintain this spirit. We are a close knit program with relatively few core faculty who are experienced and long tenured, with little turn over, and only 2 residents per year in a 3 year Independent residency program. We are most proud that we are a stable program that gives residents a balanced experience in both cosmetic and reconstructive plastic surgery in a collegial environment.
In the three quarters of a century that our plastic surgery training program has been in continuous existence, there have been only 4 program directors. Dr. Thomas Cronin, one of the inventors of the breast implant in the early 1960's, was the first director from 1954 until 1970, when we became an accredited residency program, and continued for another decade until 1980. After that, Dr. Brauer took over from 1980 to 1985. Along the way the then two year program had grown to having two residents in each year. In 1985 Dr. Benjamin Cohen took over as program director for an astounding 30 years. He developed a microsurgical research and training laboratory with an attached fellowship, and oversaw the transition of the residency from St. Joseph Medical Center to Houston Methodist Hospital in 2006. In 2015, Dr. Pierre Chevray became the program director, and Dr. Donald Collins became the associate program director, positions they still hold.
Houston Methodist Hospital is the top ranked hospital in Texas, and is where our residents obtain exposure to a broad range of reconstructive and cosmetic cases with internationally known faculty expertise in facial reanimation, gender reassignment, and microsurgical breast reconstruction surgery. Experience in trauma reconstruction is obtained at the Memorial Hermann hospital, a level one trauma center, which is literally across the street from Houston Methodist Hospital in the Texas Medical Center. Concentrated experience in pediatric plastic surgery is obtained at the renowned Texas Children's Hospital, also within the Texas Medical Center. A few miles to the north in Houston is Saint Joseph Medical Center where our residents are immersed in cosmetic surgery, but also care for general reconstructive surgery patients. Residents take charge, test their abilities, and hone their skills at the Lyndon Baines Johnson county hospital in Houston. Our residents are also exposed to private practice cosmetic surgery throughout Houston from one of many affiliated faculty.
Houston, on the Gulf Coast of Texas, is the nation's fourth most populous city. It is diverse, has a wonderfully plentiful and varied restaurant scene, has a subtropical climate which allows year round outdoor activities, and is known for housing NASA's Mission Control at Johnson Space Center, and the world's largest rodeo!
Program Director, Plastic Surgery Residency Program